Floor and Wall Padding
Sensory Technology are designers, suppliers and installers of floor and wall padding. Mainstream and SEN schools, prisons, care homes and private residencies can all benefit from creating a safe space. Enabling them to cater for users with a raised emotional state or for clients with special needs. We also provide our range of wall pads and floor pads to create Calming Rooms and Soft Play Rooms.
All our protective padding and mats are made to order. Custom designed to fit the architectural features of your room. Wall and floor padding can be designed to fit around pipework, structural beams, covering window sills and other items that may cause injury. 
We have a wide range of soft play fabric colours available and different grades and thicknesses of foam.  This means we can tailor a calming room solution for you. Because we manufacture in house we are in control of quality, price and timescales. Our highly experienced and dedicated team will work with you to make sure we provide a bespoke and tailored solution that meets your needs and budget.
Floor and wall padding is often incorporated into a Sensory Room design. Allowing for the installation of sensory equipment such as Borealis / Bubble tubes, fibre optics and other furnishing and equipment. Cutouts for windows, sockets and valve controls provided as deemed necessary.
As manufacturers we can easily cater for any strange or unique room features or requests. Boxing in of pipework and radiators can be included as part of the fit out. We are responsive to both your needs and those of your client.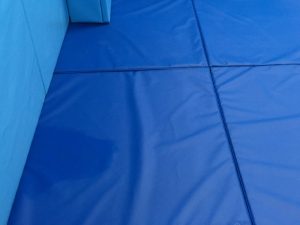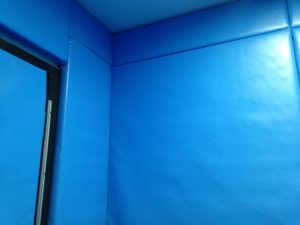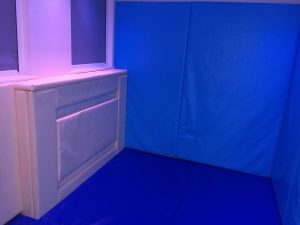 Why Choose Us?
What You Need To Know About Our Floor and Wall Padding
Free Proposal
Just fill in your details below and we will get in touch to arrange you Free Quotation
"Sensory Technology Manufacture and Install Bespoke Wall and Floor Padding, For the Perfect Fit"