Sensory Rooms
Sensory Rooms can come in many different formats.  From a relaxing and calming environment, to highly stimulating  and interactive spaces. Areas that are both fascinating and educational to the user, which can be beneficial to both adults and children alike.
They are now increasingly popular in all areas of the educational spectrum. Encouraging development for all ages and abilities. As a Company we have over a decade of experience in creating a vast array of multi sensory areas, dark rooms and light rooms. We are also the leading UK company for immersive and interactive learning spaces with our own unique Sensory Venue systems. We will work with you to select the best range of sensory products for the area, that meets your budget and the requirements of your clients.
Some of the most popular multi sensory equipment are bubble tubes, fibre optics, mood lighting and tactile panels.  It can also include fragrance, media projection, or even sensory integration equipment. An element of soft play padding can also be included to ensure the safety of users. This can range from the padding of a radiator, through to the padding of a full room including walls, floor and obstacles. These fully padded spaces can also be referred to as calming rooms and are primarily for de-escalation of raised emotional states, We can cater for this through Sensory Serenity - our specialist provision for protective environments.  
You can find a Multisensory Room within a Schools, Children's Centres, Nurseries, Care Homes and even Prisons. They are great for promoting colour recognition, hand eye coordination skills, gross and fine motors skills. Other benefits include "Cause and Effect" learning through switches and even curriculum based learning by utilising themes.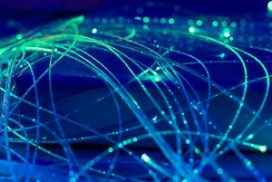 Free Proposal
Just fill in your details below and we will get in touch to arrange your Free Design and Proposal
Solutions
Whatever your space or budget, we will create an eye-catching sensory environments
Workmanship
Professionally installed sensory rooms backed by our unrivalled aftercare and support
Technology
From simple control through to computer automated interactive learning experiences
Interaction
The user is in control. Cause and Effect learning at its best with or innovative remotes and Apps
Our Work
Take a Look at Some of our Previous Installations