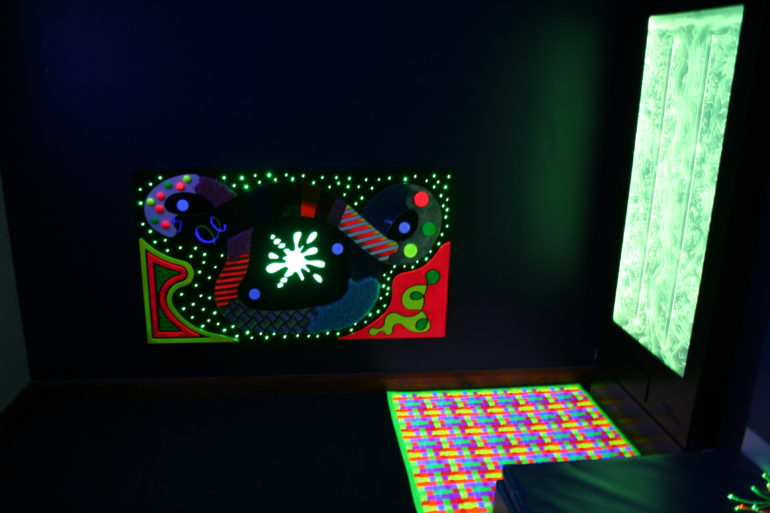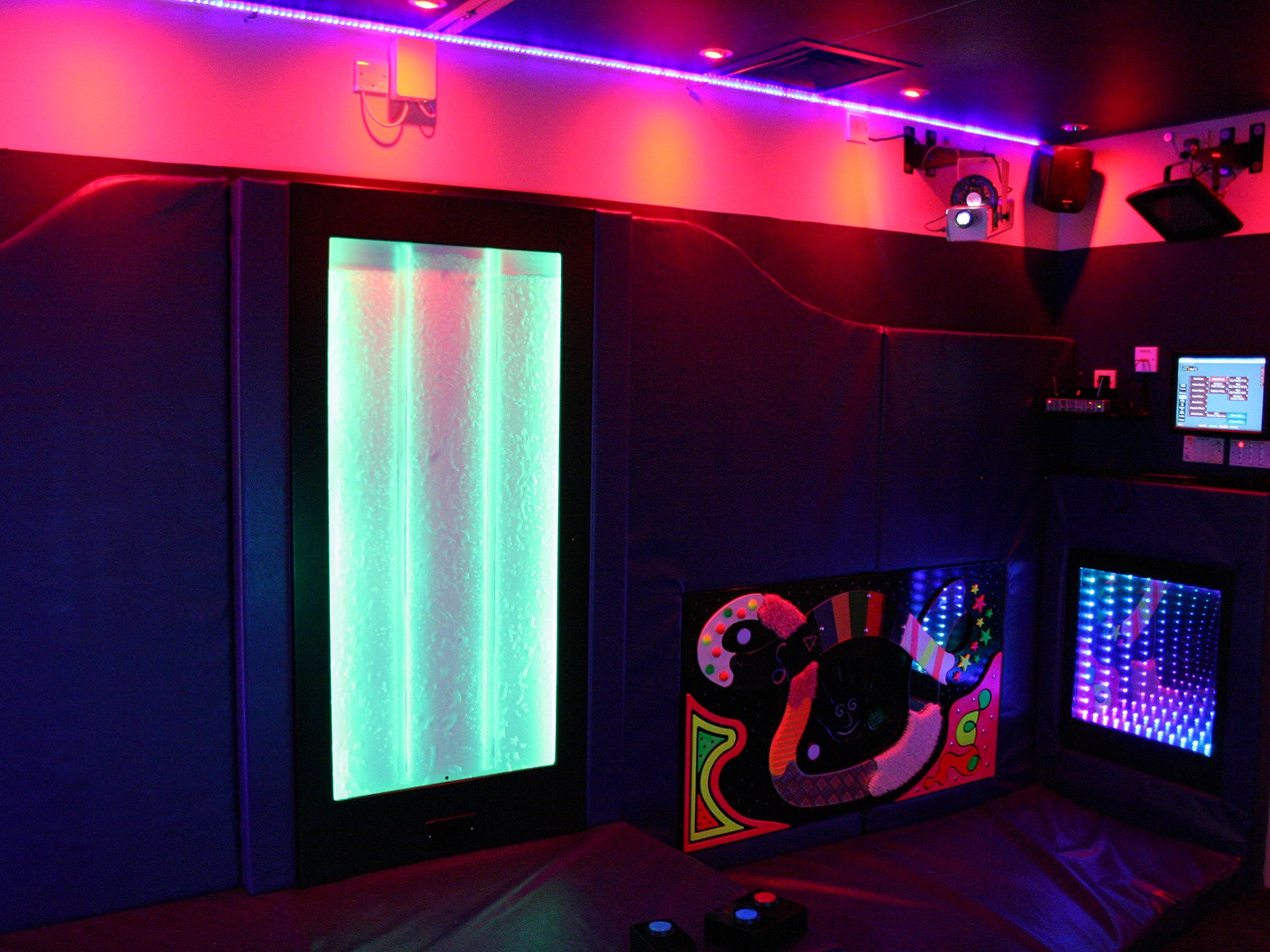 Sensory Dark Room Information
Dark Rooms also sometimes known as UV Rooms or Blacklight Rooms, are a special sensory resource used for visual assessment work. They are generally fitted with equipment such as Fibre Optics, Projectors, and Ultra-Violet lighting and UV Reactive resources. They are a differ type of multi sensory experience.
The dark room requires full blackout and generally are decorated in dark colours. The aim of the space is to allow for different types of light to be used to access persons with partial sight. There are further equipment options such as Bubble Tubes or our unique Borealis Tube, Wall Panels and Scanning Beams. These are of great benefit due to their brightness and ability to create visual tracking exercises.
It can be used to encourage visual discrimination and hand eye coordination.  It can also be great for encouraging movement with the use of UV reactive resources such as UV Reactive sensory toys, glow in the dark glows and UV Reactive Rods. The room should ideally be quiet, allowing for minimum distraction. This gives the user the best opportunity to concentrate on the activities being carried out.
We also recommend adding the facility for interactive control. This will enable the client to control different items in the room and encourages further concentration whilst keeping session fun and engaging. All our Blacklight Room designs are based around the requirement of our clients.  We will also advice you on any important items that need to be considered.