What is Sensory Serenity?
Sensory Serenity from Sensory Technology Ltd is a range of specialist products for creating safe spaces ideal for users with SEBD, EBD and ASD.  The aim of a calming room is to allow the user to enter an area where they can de-escalate from their current emotional state, in a safe place to reduce the chance of physical injury to both themselves and others around them. Sensory Serenity is the ultimate solution for calming room applications.  Bespoke padded floors, walls, windows and doors and even in some situations ceilings, reduces the chance of injury.
There are different levels to creating a calming room, but you have to be very careful that you do not cross over the line of making it a space that users want to enter, because they actually enjoy their surroundings.  This will encourage them to create unnecessary raised emotional states so that they can use the facilities of the room.
Tailor Made
Wall and Floor Padding Designed to Fit Your Space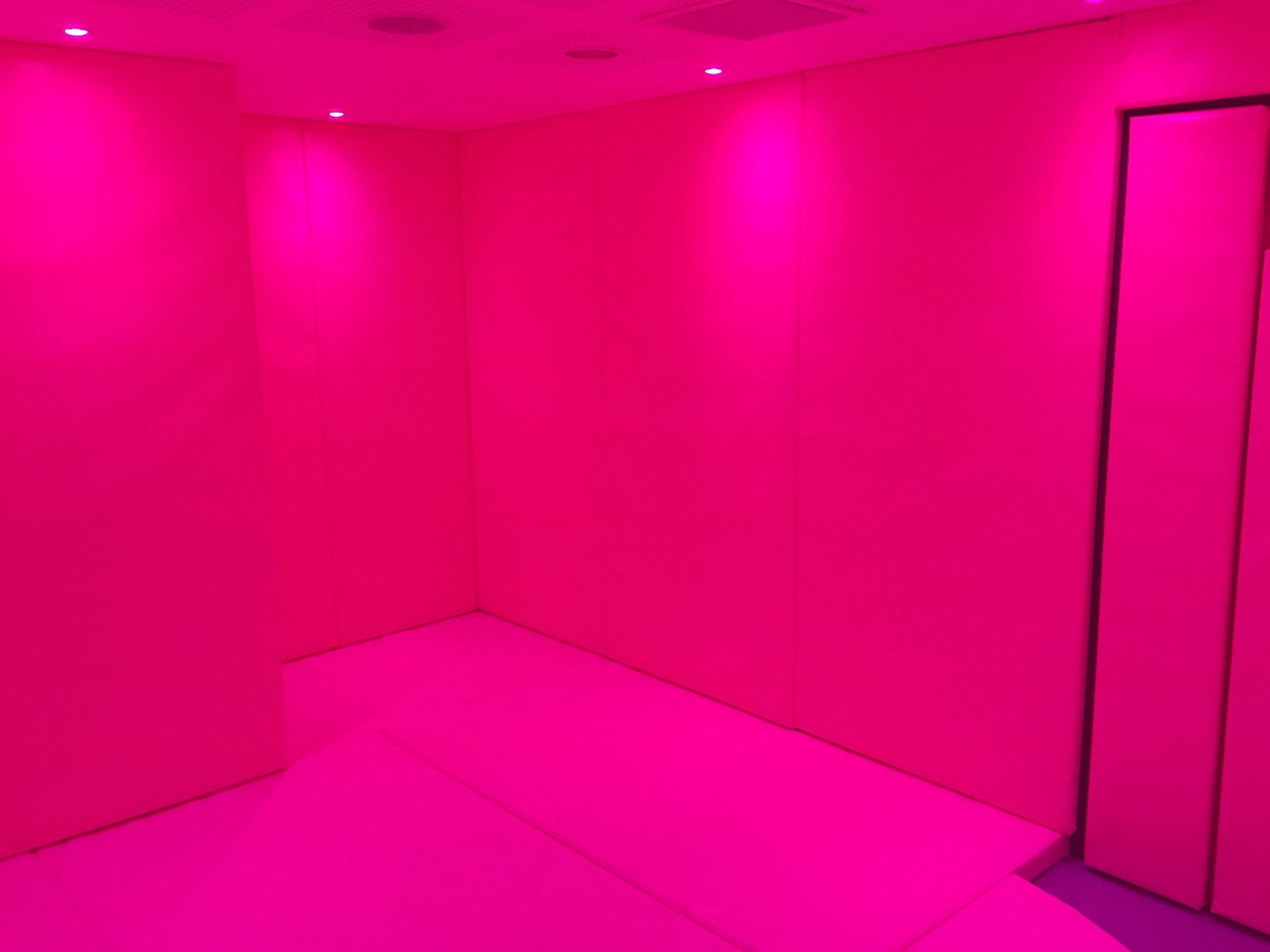 Mood Setting
Use Technology to Aid in the Calming Process
Colour Choice
Wall and Floor Padding in a Wide Range of Colours
Simple Control
Simple Controls Installed Where You Need Them
Free Quotation
Just fill in your details below and we will get in touch to arrange you Free Quotation
Why Sensory Serenity?
Sensory Serenity was developed following an increase in the requirements for withdrawal and calming rooms from a wide range of organisations, including special schools, primary and secondary schools, nurseries, prisons, and rehab centres.
The concept offers a range of standard equipment and packages for creating a safe space, as well as showing the options that you have and why these options are important.
We will work with you to develop an area which best suits the needs of your clients, providing a safe area for them to relax within, adding sensory products to this which will aid in de-escalation.
We have tried to structure the process in an easy to understand way with different levels of system available. If the room needs to be more custom, we can mix and match the options to best suit your requirements and budget.
Just Looking for Wall and Floor Padding
Take a Look at Our Wall and Floor Padding Page for More Information