Halloween is fast approaching! There are many elements to this very exciting and fun time of the year such as dressing up, trick or treating and parties that are widely loved by all. However, for children with autism or sensory processing disorders, Halloween can be an overwhelming occasion, and not always sensory friendly.
Therefore, it is important to create an environment that is inclusive and sensory-friendly, so that everyone can enjoy and participate.
Preparing your child as Halloween approaches, is a crucial step to consider when planning your sensory-friendly celebrations. Incorporating this into your child's routine ahead of time has been widely suggested as an effective method in the creation of a sensory friendly environment and maintaining familiarity and comfortableness. 
One way of helping your child prepare is to create a visual story with pictures or drawings. Visual stories can be helpful in explaining scenarios to autistic children, by using visuals to illustrate what will happen within a particular timeline. As a result, anxiety can be managed, expectations are set, and engagement levels can be raised.
Similarly, as communication is an expected part of Halloween activities, social stories – developed by Carol Gray, can also be helpful in developing autistic children's social skills. By using social stories, a greater understanding can be gained of how others may behave or respond in a particular situation, and on the contrary help others understand the perspective of an autistic person.
As we continue through our blog post and further areas of Halloween celebrations, we will continue to delve into how preparation is at the core of creating a sensory friendly environment.
1. Incorporate your own clothing
Halloween costumes can be a difficult challenge for children with autism or sensory processing disorders, as many typical costumes involve various types of materials and elements that can create a sensory overload, as well as masks and wigs.
Costumes are an area where preparation is also important, as there can be several steps to take in ensuring your child is comfortable, whilst still being included in the festivities. After deciding on an idea, incorporating practice into your preparation will help to ensure that your child develops a level of comfortableness with what they are wearing.
Here are a few tips to help you when creating your child's costume:
Making your own costume can be a fun activity to also incorporate into your preparation for Halloween. This could be turned into a Halloween tradition for you to do with your child each year, and add into their future routine! If you decide to go down the route of making your own costume, it is important to involve your child at all stages of the design process, so that they can gain familiarity and set expectations.
Here's a few tips to follow when you start your DIY project:

Finding a fabric that you know will accommodate their sensory needs and can create a level of comfort for your child.
Allowing your child to feel the fabric beforehand so they can get an idea of if they like it or not.
Making sure there is enough room for your child to wear their own clothes underneath, which can increase their levels of familiarity and provide an option for them to take off the costume if they wish to no longer wear it.
Figuring out if it is easy to get on or off will be helpful when it comes to the day of wearing the costume.
It may be that your child doesn't want to wear a costume at all, but still wants to participate in other activities. Everyone's Halloween experiences are different, and there is no right or wrong way to celebrate. If that is what they prefer and feel most comfortable with, that's okay!
Trick or Treating is a long-standing Halloween tradition that many children look forward to doing every year. Setting off on their adventure to the spookily decorated houses of the neighbourhood, collecting lots of treats (and sometimes tricks) along the way.
However, there are lots of elements of trick or treating that can feel unsafe and unsettling to children with autism or sensory processing disorders. There are several ways you can help with this, both before the day and on the day. Here's a few tips:
Practice trick or treating at your own house, family's or neighbours e.g., knocking at the door, waiting for them to answer, receiving treats, saying thank you, etc.
Walk through your route of choice and explain where you'll be going. Choosing a route that is close to home means if you need to take a break, it isn't too far away.
Utilising the visual stories to highlight the various overwhelming aspects of trick or treating that your child may encounter – such as different types of costumes, crowded areas, loud noises, flashing lights, etc.
Trick or treat earlier in the evening when it's lighter out, rather than later in the evening. It may also be less busy at that time.
Taking items such as a sensory toy, noise cancelling headphones or ear plugs with you for when you encounter settings that may have loud noises.
If your child is nonverbal or has difficulty communicating effectively, think about taking communication cards or badges with you. There are various templates online, or you can create your own and incorporate this into your pre-Halloween activities!
Another way to participate in the Halloween celebrations are Halloween based activities.
There are lots sensory-friendly activities that you and your child can participate in or create for yourselves, that can act as an addition or alternative to trick or treating. Here are a few ideas of some spooky, fun filled activities that can be done at home:
Make your own ghosts using black and white card, PVA glue and cotton balls. These can also be used as decorations to hang around the house!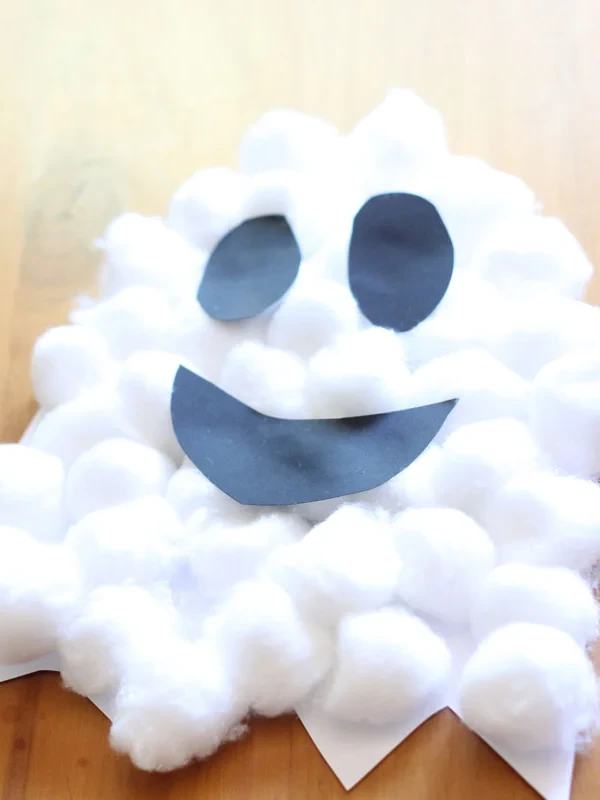 Paper Bag Monster Puppets
There are endless different types of Monster Puppets that your child can create, and you can incorporate various materials, shapes and colours to add to the sensory experience.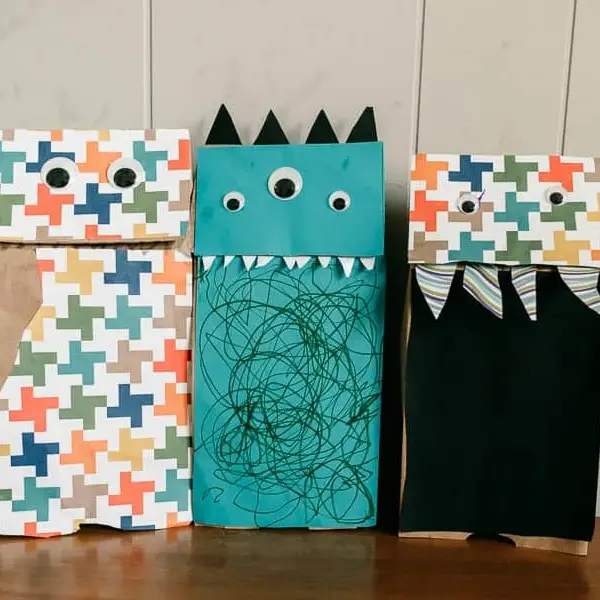 This Halloween slime recipe is super easy to follow and rich in sensory stimulation! You can also customise using your own colours and embellishments.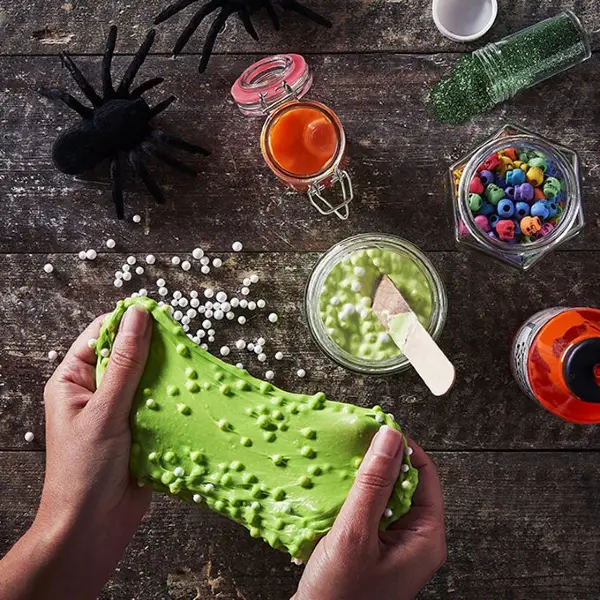 No matter how your Halloween plans turn out, one of the best things about Halloween is that it happens every year! It's important to try not to be so hard on yourself if your child's plans don't go the way you thought or planned. Remember, there's plenty of opportunities to grow and develop your sensory-friendly Halloween for the next year – whichever way you decide to celebrate. Happy Halloween!