Easter is a long standing holiday that is celebrated and followed by many around the world. Unlike other traditional holidays, the festivities and traditions are held across various days leading up to the final day – 'Easter Sunday'.
Whether you participate in all or some of these, there are still many ways to incorporate sensory-friendly elements, making it an inclusive holiday for all. 
In this week's blog post, we discuss how to set Easter expectations, prepare for the celebrations coming up and some fantastic sensory friendly Easter activities!
Preparations and Expectations
There are lots of preparations in the lead up to Easter such as planned events, public displays, social gatherings, and more.
Because of Easter being a prominent and largely celebrated holiday, both inside and outside of religious communities, these preparations can be beneficial in preparing your child for the festivities. Finding sensory-friendly alternatives means that they can still participate, and new traditions can be created that are safe and comfortable for them. 

Preparation is crucial, especially for neurotypical or sensory-sensitive children. A big holiday, like Easter, that is celebrated all around us across several days can be overwhelming to those who rely on routine and structure in their daily lives.
Let's take a look at some typical Easter festivities and how you can prepare and set expectations for them.
Games and events surrounding Easter have been a long standing tradition for many years. 
To prepare for this and avoid overstimulated scenarios, you could create your own games and events rather than joining ones open to all.
This way, there are more elements that are within your control as you can set your own rules, keep the numbers to a minimum and hold it in a more comfortable setting.
Depending on which games you choose, you can add a sensory friendly twist by incorporating the different senses both as challenges in the games and rewards.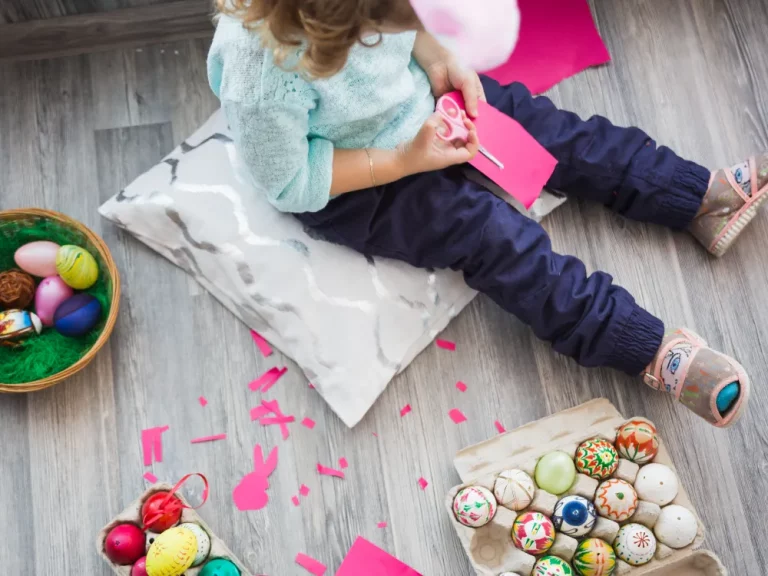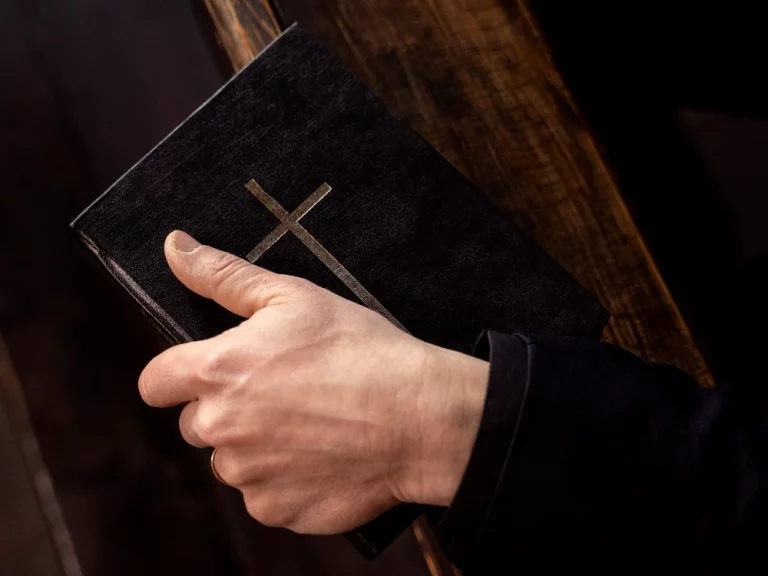 As Easter is a religious holiday, church services may be a part of your celebrations each year. As this is a public environment with elements outside of your control, preparation is an important factor to think about ahead of time.
For example, consider finding services that may be at a quieter, less busy period of the day. Alternatively, utilising mobile sensory toys and support tools to use throughout the service may be beneficial.
Sensory toys and support tools have a range of benefits such as reducing anxiety, promoting focus and concentration and encouraging communication skills. To learn more about sensory toys and support tools – check out the official Senteq shop.
Communal gatherings are also a social based event that can trigger anxiety and overstimulation amongst neurotypical and sensory-sensitive individuals. With family being a key part of Easter, it's typical to visit family and friends to celebrate together.
Creating a structured schedule for the day, ahead of time, can be helpful in preparing them for the gatherings. Using tools such as social stories can also help to understand and set expectations for parts of the day such as socialising, eating together, playing games, etc.
This is also another environment where sensory toys and support tools can be beneficial, such as ear defenders to help block out loud noises or fidget toys to help relieve stress and provide a distraction in overstimulating environments.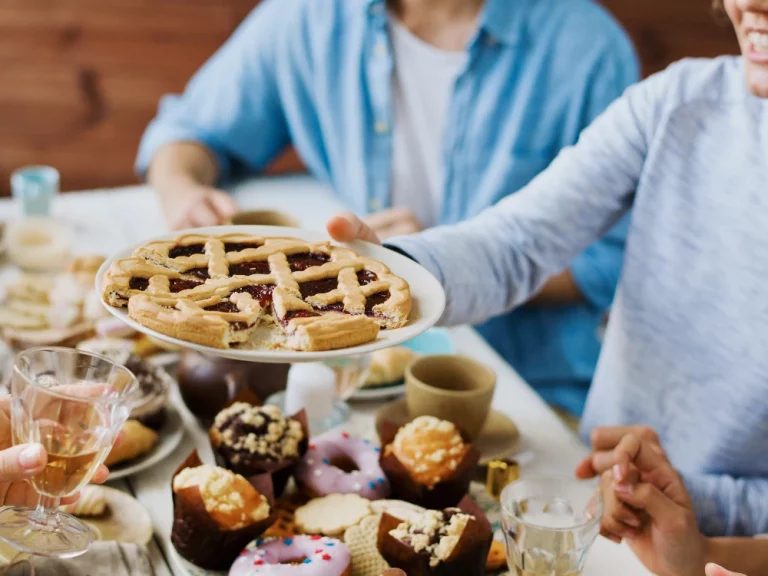 Sensory Friendly Easter Activities
Now that we've explored what to expect over the Easter period and how to prepare, lets talk about some fun sensory friendly Easter activities!
Sensory Friendly Easter Egg Hunts
Easter Egg Hunts are one of the most known Easter activities to take part in over the holiday period.
Although it is filled with lots of fun and excitement, these events can also hold many overwhelming sensory elements. For example loud noises, unfamiliar textures and overall difficulty processing and performing gross motor skills.
For a sensory friendly Easter egg hunt, instead of traditional plastic eggs, swap the typical chocolate eggs for fillable eggs and add in soft materials like cotton balls, foam shapes, or small bean bags inside. You can also hide textured items like plastic bugs or squishy balls!
Sensory Friendly Easter Crafts
Another great activity to incorporate into your celebrations is Easter themed crafts. This is an easy activity that can be done in the comfort of your own home and is a brilliant creative sensory outlet.
There are various different types of crafts you can make such as Easter cards, Easter egg baskets, Easter decorations, drawings, and more.
To make this sensory friendly different textures and materials can be used, such as cotton balls, feathers, or pom-poms. Incorporating different colours and sound elements to the crafts can also be a fantastic tool to stimulate the auditory and visual senses.
Easter Themed Sensory Bin
Sensory Bins are a calming activity that also provide lots of opportunities for sensory exploration and skill development. Sensory Bins can be themed for holidays like Easter, seasons like Spring or even educational subjects.
For an easter-themed sensory bin, you can add in different textures, smells, visuals, sounds and even tastes that surround the holiday. For example, fillable eggs, pastel colours, plush easter bunnies and chick toys, dyed rice or pasta shapes.
All you need to do is fill up an empty tub with your objects of choice and it's ready to go!
Easter Sock Bunnies are a fun, creative and sensory friendly activity for everyone to get involved with. 
Creating the sock bunnies is easy to follow and can be easily altered depending on your child's sensory needs. The bunnies as shown in the image above is made with a knitted sock and filled with rice, which results in a great sensory toy for your child to play with after making. However, there are lots of different elements you can incporate for sensory exploration such as:
Texture: Fluffy socks and cotton ball filling can be used for a softer texture. 
Visuals: Colours can also be explored using a variety of colours and patterns for the socks and accessories. 
Sound: Using bells to attach to the collar, or a squeaky ball to stuff inside. 
Smells: A range of aromas can be added to the inside of the bunny. Scents such as Lavender and Chamomile are known to have relaxing, calming qualities which could be of benefit for children who are anxious or stressed. 
Happy Easter from the team at Sensory Technology!
Just as we always mention at the end of our sensory friendly series – the most important part of any activities, events or celebrations is making sure you and your children feel safe, and comfortable. 
But most importantly, whether you decided to partake in celebrating or not… have a very fun, very happy Easter.