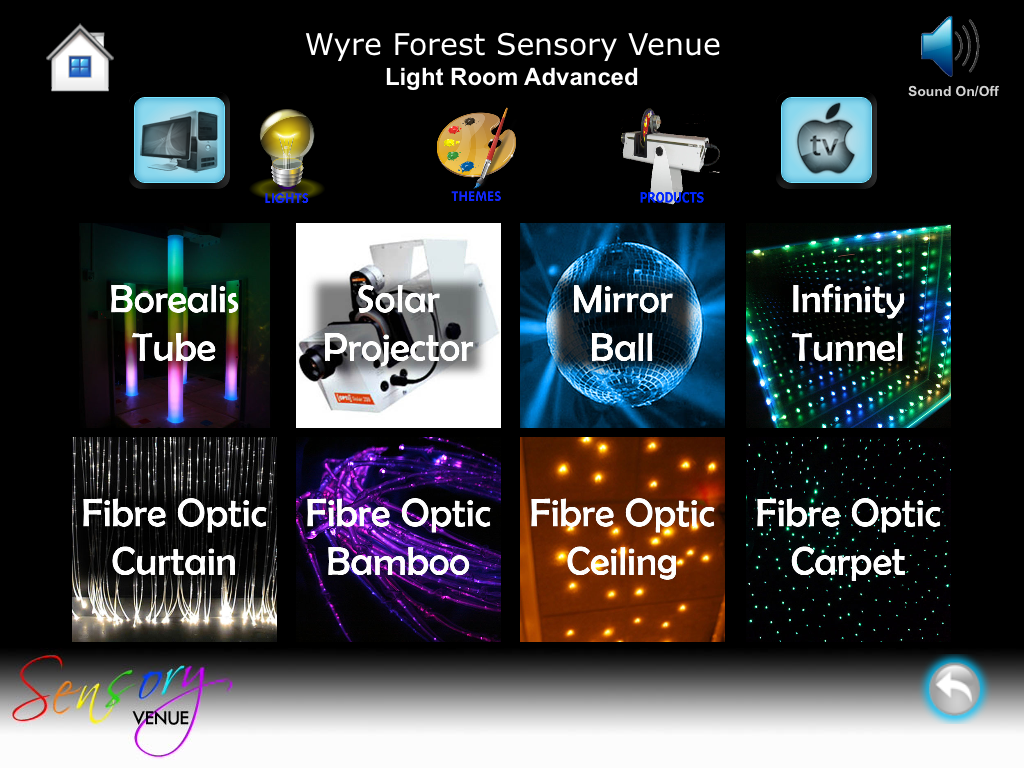 Standalone
Simple iPad controlled systems.  Where the app is the room controller allowing both supervisor control and user interaction.  Control RGB LED colour mix lighting and scanning beams along with simple on and off control for plug and play effects.  Can also control music and apple TV for some simple media functionality.
Integrated
If the installation includes a wide range of more advanced products such as Borealis Tube or infinity panels, we can integrate the control of these into the App.  You only required the Device and hardware with no external computer based controllers required.  Great mid point with plenty of engaging and learning possibilities.
Themed Control
Use the App as a remote control, allowing media and themed work for more curriculum based learning. This system works with the addition of a PC based controller for programming themes and sequences and can also incorporate functions for Sensor Floor - our interactive sensory floor system.
Fully interactive and integrated Sensory Room Solutions
only from Sensory Technology
Let us help
Enter details for your free design consultation